Committed to all things
About Talent…and nothing less!
Our focus is simple – and designed for you. We help organizations plan, identify, acquire, and manage a talented workforce.
About Talent provides companies with a highly productive workforce that seamlessly blends into their unique culture and business objectives.
We offer in tandem with Roth Staffing's specialized
business lines a full spectrum of workforce services that are flexible to deliver the best talent at the point of need.
RPO
Recruitment Process Outsourcing
MSP
Managed Service Provider
VMS
Vendor Management System
1099
Independent Contractor
SOW
Statement of Work
Freelance Talent Management
Integrating touch with technology®, our customers receive a dedicated team who are knowledgeable and experienced in staffing solutions. Nobody in the industry has built a truly integrated delivery model like ours—a model that allows us to aggressively respond to any workforce challenge with both the tools and expertise necessary.
To learn more about how we can help or to speak to us directly, contact us at 844-877-5680. Roth Staffing companies specialized business lines provide full range business support across industries for administrative, production and assembly, finance and accounting, legal and technology.
Together, we are Roth Staffing Companies
We have the resources to help you find top talent across your organization.

Office, administrative, customer service, HR, purchasing, sales, assembly and more

Finance and accounting professionals from entry level to senior roles, plus executive search services

Tech professionals from IT Support to CIO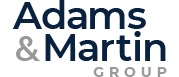 Legal Staffing, Attorney Search, Litigation Solutions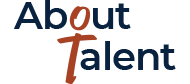 RPO, MSP, 1099, SOW, and Payroll Management